Wood flooring is a timeless and classic choice for any home or space, but there may come a time when you need to remove it. Whether you're looking to replace it with a new flooring material or simply need to access the subfloor for repairs, knowing how to remove wood flooring properly is essential.
While the process may seem intimidating, especially if you've never done it before, you can accomplish this task successfully with the right approach and a bit of patience.
In this guide, we will take you through the step-by-step process of removing wood flooring, equipping you with the knowledge and confidence to tackle the project like a pro. So, let's embark on this journey and learn how to remove wood flooring effectively and efficiently!
Gather Proper Tools and safety Gear to Remove Wood Flooring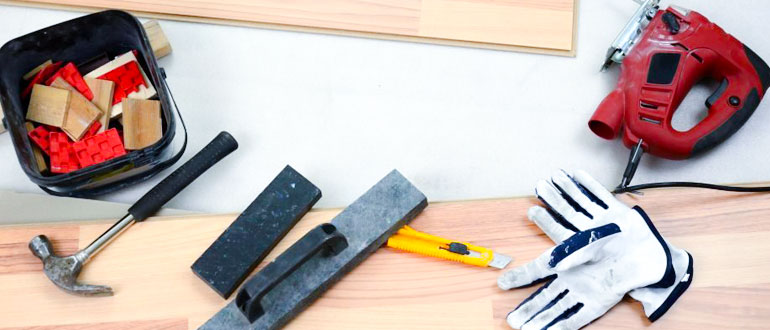 Before you begin the process of removing wood flooring, it's crucial to gather the proper tools and safety gear. Here's a list of items you will need:
Safety goggles: Protect your eyes from flying debris, dust, and potential hazards during removal.
Dust mask or respirator: Prevent inhalation of dust and airborne particles that can be generated while removing the flooring. Choose a mask rated for fine particles and ensure a secure fit.
Work gloves: Shield your hands from splinters, sharp edges, and any potential injuries during removal.
Knee pads: Provide cushioning and protection for your knees when working on the floor for an extended period.
Pry bar: A sturdy pry bar will be your primary tool for lifting and removing the wood boards. Choose a size suitable for your project.
Hammer: Use a hammer to assist with the removal of nails or to tap the pry bar if needed.
Putty knife: A putty knife can help you gently pry up boards, loosen the adhesive, or scrape off residue during removal.
Floor scraper: A sharp blade can help remove any adhesive residue left on the subfloor after the wood boards are lifted.
Adhesive remover: Depending on the adhesive used, you may need an adhesive remover to dissolve or soften the glue, making it easier to remove.
Vacuum or broom: Use a vacuum cleaner or broom to clean up debris and dust as you work and once the flooring is removed.
Trash bags or disposal containers: Have a designated place to dispose of the removed wood flooring, debris, and any other waste generated during the process.
Safety should always be a top priority when working with tools and during construction or renovation projects. Wear appropriate safety gear and use tools responsibly to minimize the risk of accidents or injuries.
When to Remove Wood Flooring
Knowing when to remove wood flooring depends on a few different factors. Here are some situations where removing wood flooring may be necessary:
Renovation or remodeling: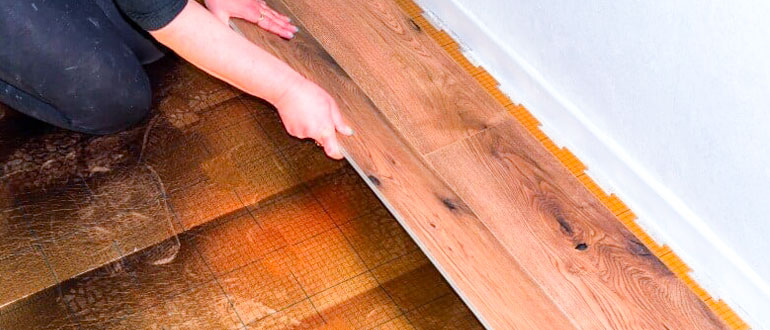 If you're planning a home renovation or remodeling project that involves changing the layout or design of a room, removing the existing wood flooring may be necessary. This allows you to start with a clean slate and install new flooring that complements the updated space.
Water damage: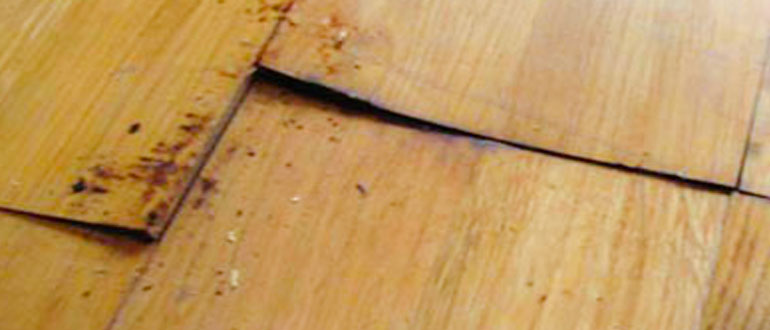 Water can wreak havoc on wood flooring, causing warping, buckling, or rotting. If your wood flooring has suffered significant water damage, it may be necessary to remove and replace it to prevent further issues and restore the floor's integrity.
Wear and tear:
Over time, wood flooring can show signs of wear and tear, such as scratches, dents, or fading. If the damage is extensive or you simply desire a fresh look, removing the old and installing new wood flooring can rejuvenate the space.
Subfloor repairs:
In some cases, accessing the subfloor for repairs or modifications may require the removal of the existing wood flooring. This could be necessary when addressing subfloor rot, levelling problems, or installing new layers.
Switching to a different flooring material: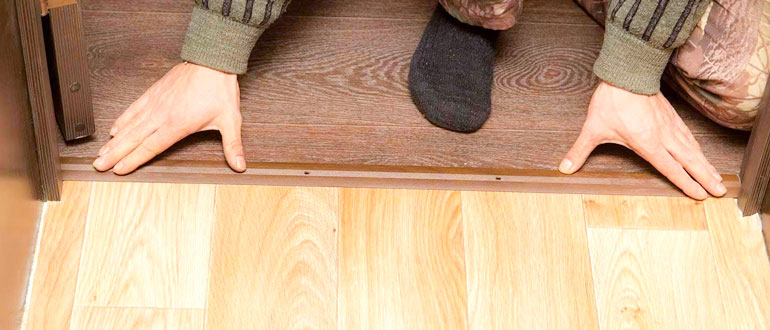 Personal preferences, lifestyle changes, or design choices may lead you to switch from wood flooring to additional flooring material, such as tile, laminate, or carpet. In such cases, removing the wood flooring becomes necessary to accommodate the new flooring installation.
Remember, before deciding to remove wood flooring, it's essential to assess the condition of the floor, consider your specific needs and goals, and consult with professionals if needed.
Step-by-Step Guide: Removing Wood Flooring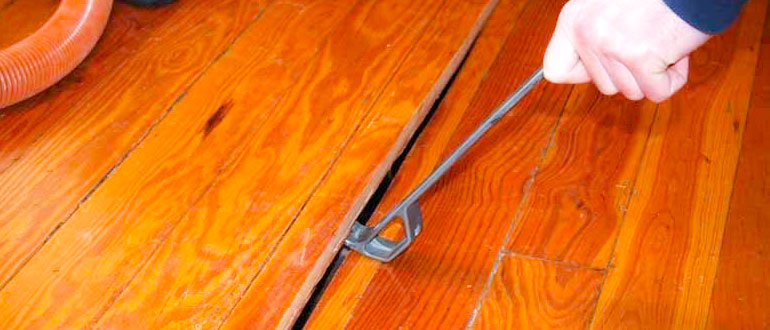 Here's a step-by-step guide to removing wood flooring:
Step 1: Prepare the area. Clear the room of any furniture, rugs, and obstacles. This will provide you with a clean and open workspace.
Step 2: Identify a starting point. Choose a starting point along the edge of the wood flooring. Look for a gap or seam between the boards that will allow you to pry up the first board easily. A putty knife or pry bar can be used for this.
Step 3: Pry up the first board. Insert the putty knife or pry bar into the gap and gently apply pressure to lift the first board. Be careful not to damage the adjacent boards or the subfloor. If the panels are nailed down, use a nail punch and a hammer to drive the nails below the surface.
Step 4: Continue removing boards. Work along the edge once the first board is removed, prying up subsequent boards individually. Use the pry bar to lift each panel and loosen any adhesive or nails holding them in place.
Step 5: Assess the fastening method. Pay attention to the type of fastening method used for your wood flooring. Some flooring may be nailed down, while others may be glued or stapled. Adjust your technique accordingly to remove each board effectively.
Step 6: Work in sections. To make the process more manageable, divide the floor into quarters and remove the boards in small batches. This will prevent overwhelming yourself and minimize the chances of damaging the surrounding flooring.
Step 7: Remove any remaining adhesive. After removing the wood boards, you may encounter adhesive residue on the subfloor. Use an adhesive remover or a heat gun (with caution) to soften the adhesive and scrape it off using a putty knife or floor scraper.
The Most Common FAQs
Here are some frequently asked questions (FAQs) regarding the process of removing wood flooring:
Q: Can I remove the wood flooring, or should I hire a professional?
A: Removing wood flooring can be done as a DIY project, but it requires physical effort and some knowledge of the process. If you have experience with similar projects and feel confident, you can attempt it yourself. However, if you need more clarification or the flooring is particularly challenging to remove, hiring a professional is recommended to ensure proper and efficient removal.
Q: How long does it typically take to remove wood flooring?
A: The time it takes to remove wood flooring depends on various factors, such as the size of the area, the type of wood flooring, the installation method, and your experience level. Generally, removing wood flooring from an average-sized room can take a few hours to a couple of days.
Q: Will removing wood flooring damage the subfloor?
A: When done carefully and with the right tools, removing wood flooring should not cause significant damage to the subfloor. However, some minor scuffs, nail holes, or adhesive residue might be left behind. Inspecting the subfloor after removing the wood flooring and addressing any necessary repairs or cleaning before installing new flooring is essential.
Q: What if the wood flooring is glued down?
A: The removal process may be more challenging if the wood flooring is glued down. You may need a heat gun or adhesive remover to soften the glue and carefully pry up the boards. Take your time and work in small sections to minimize potential damage to the subfloor.
Q: How do I dispose of the removed wood flooring?
A: Disposal methods may vary depending on your location and local regulations. Contact your local waste management or recycling center to inquire about appropriate disposal options for wood flooring. In some cases, they may accept it as construction waste or provide specific instructions for disposal.
Q: Can I reuse the removed wood flooring?
A: In some cases, you can reuse the removed wood flooring if it's in good condition and you take care during the removal process. However, the boards may have wear and tear, nail holes, or adhesive residue, affecting their appearance and stability. Assess the condition of the panels and consult with professionals if you're considering reusing them.
Q: Should I remove the baseboards before removing the wood flooring?
A: Removing the baseboards before removing the wood flooring is only sometimes necessary. However, if you want to preserve the baseboards or if they're in the way and hindering the removal process, you can remove them carefully using a pry bar and reinstall them after the new flooring is installed.
Remember, every wood flooring removal project has unique circumstances, so it's essential to assess your situation and consult professionals or reference manufacturer guidelines when needed.
Conclusion:
In conclusion, removing wood flooring is a task that may be necessary for various reasons, such as renovations, repairs, or a desire for a new flooring material. While it can be a labor-intensive process, with the right tools, techniques, and safety precautions, it can be accomplished successfully.
Remember to adapt the steps to your specific situation, considering the type of wood flooring, installation method, and any unique challenges you may encounter.
If you're unsure about your abilities or the complexity of the project, it's always wise to seek professional assistance to ensure a smooth and efficient removal process.
With proper planning, preparation, and care, you'll be well on your way to removing the wood flooring and creating a clean canvas for your next flooring endeavor. Good luck with your wood flooring removal project!