Hardwood flooring is a beautiful and durable option for many homes, but it is also susceptible to damage from various environmental factors. If you're noticing your hardwood flooring has started to buckle, it's important to understand the cause of the problem and take steps to repair it. In this article, we'll discuss the most common causes of buckled hardwood flooring, how to recognize the signs of damage, and the best way to repair your flooring. Let's explore how to fix buckled wood floor with this comprehensive guide.
What Causes Buckled Wood Floors?
Before we dive into how to fix the buckled wood floor, it's important to understand what causes the problem in the first place.
The Warning Signs of Buckled Hardwood Flooring
Buckling: when the hardwood flooring warps and lifts in areas
Cracks or separation between boards
Cupping: when the edges of the boards turn up
Crowning: when the middle of the floor rises
Lifting: when the boards become detached from the subfloor
Common Causes of Buckled Hardwood Flooring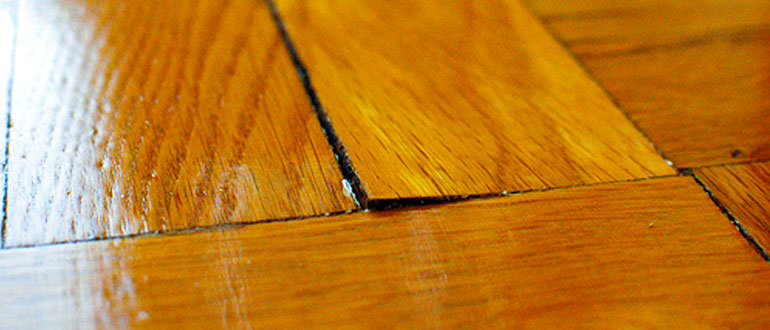 Water damage
High humidity levels
Fluctuating temperatures
Improper installation
Subfloor problems
Ignoring acclimatization
Water Damage
Water is the biggest enemy of hardwood flooring. Hardwood is a porous material that easily absorbs moisture, causing the boards to swell and buckle. This can occur if you leave a spill or leak on your floor for too long or if your home is in an area with high humidity.
High Humidity Levels
Humidity levels can have the same effect on the hardwood as water damage. If your home is near the ocean or in a geography with high humidity, it's important to control the humidity levels to prevent your hardwood from buckling.
Fluctuating Temperatures
The hardwood flooring expands and contracts when temperatures fluctuate from hot to cold, leading to buckling and warping. If you live in an area with extreme temperature changes, it's important to regulate the temperature inside your home to prevent damage to your hardwood flooring.
Improper Installation
If your hardwood flooring is not properly installed, it will have cracks and gaps that allow moisture to seep into the wood, causing buckling and warping. Choosing a reputable installer with experience installing hardwood flooring is important to ensure your flooring is properly installed.
Subfloor Problems
The subfloor can become damp if there is no dampness barrier in the foundation or if it is not allowed to dry properly before the hardwood flooring is installed. This dampness can seep into the hardwood, causing it to buckle and warp.
Ignoring Acclimatization
Always it is recommended to allow the hardwood flooring to acclimate to your home's temperature and humidity levels before installation. If this process is ignored, the boards can dry or absorb moisture, leading to buckling and warping.
How to Repair Buckled Hardwood Flooring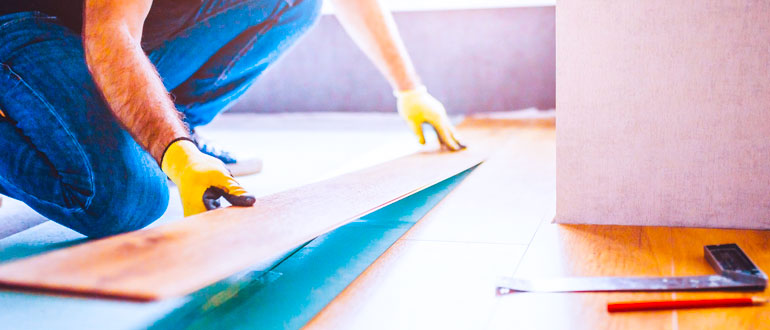 When you notice buckling and warping in your hardwood floor, it's important to assess the extent of the damage. In some cases, minimal buckling can be corrected by simply placing a heavy weight on the affected area and allowing it to settle back into place.
To ensure that the area is dry and free of excess moisture, use fans to circulate air and place towels or other absorbent materials to remove any moisture. You can also use a dehumidifier for 24 hours in minor damage to help the boards return to their normal position.
However, you may need to replace the affected boards if the floor is severely damaged and buckled in multiple places. Matching existing boards can be challenging, but hardwood floors with tongue and groove joints tend to resist buckling better. In these cases, it's recommended to seek professional help with repairs.
Avoiding Buckled Hardwood Flooring
The best way to avoid buckled hardwood flooring is to take steps to prevent water damage and control humidity levels in your home. Clean up spills immediately, and ensure no leaks or excess water on your hardwood floor.
Maximizing the Longevity of Your Hardwood Flooring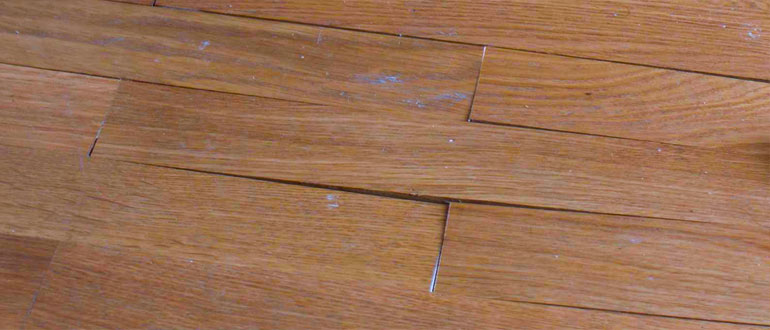 Water is a major adversary regarding the longevity of your hardwood flooring. To prevent buckling and warping, it is essential to act fast in the event of any spills. Clean up any liquid immediately, as the longer it sits, the more time the hardwood absorbs it.
Take extra care in areas prone to water exposure, such as near kitchen sinks or washing machines. If you have a crawl space, ensure that it has a proper moisture barrier. When mopping, use minimal water and dry the floor thoroughly, using a fan or dehumidifier if necessary.
Protecting Your Flooring from Other Hazards
Your hardwood flooring is also vulnerable to damage from high-heeled shoes or shoes with cleats. Avoid wearing these shoes or place carpets or rugs in high-traffic areas to minimize damage. Also, ensure to use the appropriate cleaners for your hardwood flooring to prevent any damage.
Preparing Your Subfloor for Hardwood Installation
Before installing your hardwood flooring:
Assess its suitability for your home.
Consider factors such as temperature and humidity over an extended period to account for varying weather conditions.
If your current floor needs to be removed, choose a company that offers dust-free removal to minimize damage.
Can the warped wood floors be straightened?
Yes, can straighten a warped wood floor. However, the success of the repair will depend on various factors. Such as the extent of the damage, the type of wood, and the conditions that caused the warping. In some cases, can be flattened the flooring by applying moisture and pressure, while in other cases, it may be necessary to replace the damaged boards. It's best to consult a professional flooring contractor to assess the damage and determine the best course of action for repairing a warped wood floor.
How Do You Flatten a Bowed Wood Floor?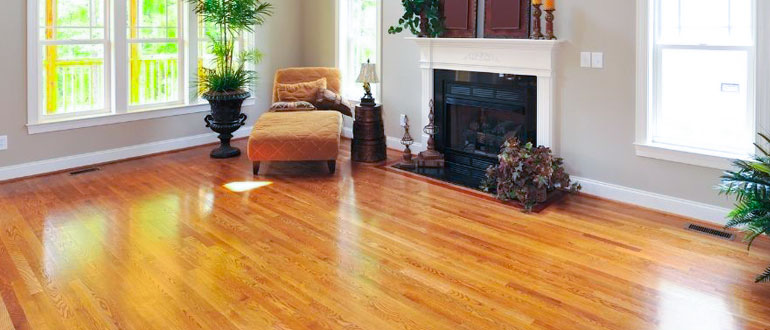 To flatten a bowed wood floor, you can follow these steps:
Locate the source of the problem: The first step in fixing a bowed wood floor is to identify the cause of the problem. Common causes include moisture imbalances, improper installation, and changes in temperature and humidity.
Remove the affected boards: If the boards are only slightly bowed, they may be able to be straightened without removing them. However, if the boards are severely warped, they may need to be replaced.
Apply moisture: If the warping cause is a moisture imbalance, you can try to straighten the boards by applying moisture to the affected area. You can do this by laying a damp cloth or using a steam cleaner to moisten the boards.
Apply pressure: After applying moisture, you can use weights or clamps to apply pressure to the affected area and help straighten the boards. The weight should be applied evenly and remain in place for several days to allow the boards to adjust to their new shape.
Sand and refinish: Once the boards have been straightened, you can sand the affected area to remove any rough spots and refinish the flooring to restore its appearance.
Note: Keep in mind that this process can be challenging and time-consuming, and the success of the repair will depend on the extent of the damage. If the warping is severe or the subfloor is damaged, consult a professional flooring contractor for assistance.
Fix Buckled Wood Floor in Summer?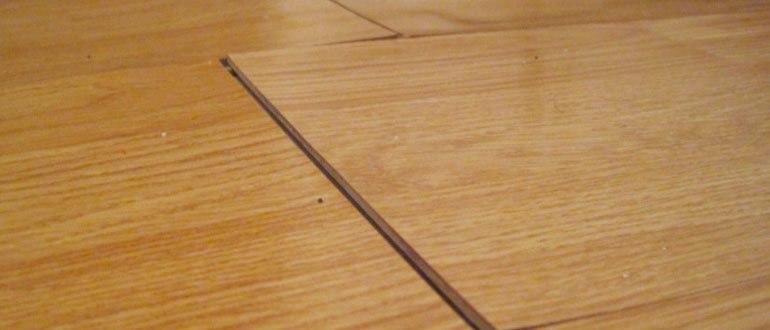 Meanwhile, hardwood floor buckling in the summer can be caused by excessive moisture and temperature changes. The high moisture levels in the air can cause the hardwood planks to expand, leading to buckling. The following steps can help prevent hardwood floor buckling in the summer:
Maintain a consistent humidity level:  Using a humidifier or dehumidifier to maintain a consistent humidity level in your home between 35% and 55% is ideal.
Keep windows and doors closed: During hot, humid days, keep windows and doors closed to minimize the amount of moisture that enters your home.
Use air conditioning: Use air conditioning to control your home's temperature and humidity levels, especially during the summer months.
Remove spills immediately: Promptly clean up any spills on your hardwood floor to prevent moisture from penetrating the wood.
Proper ventilation: Ensure proper ventilation in your home, especially in areas like the kitchen and bathroom, to reduce moisture levels.
Note: If your hardwood floor is already buckling, you may need to remove the affected boards. Then replace them with new ones. It's best to consult a professional flooring contractor to assess the damage. Additionally, determine the best course of action for repairing your hardwood floor.
The Most Common FAQs
Q: What causes wood floors to buckle?
A: Wood floors can buckle due to various factors, such as excessive moisture or humidity levels, improper installation, inadequate acclimation of the wood to the environment, or a lack of expansion gaps around the perimeter of the floor.
Q: How can I identify a buckled wood floor?
A: A buckled wood floor will have visible warping or bulging, often in the form of raised edges or unevenness. You may also notice gaps between the floorboards, and the floor may feel soft or bouncy when walked on.
Q: Can I fix a buckled wood floor myself?
A: Fixing a buckled wood floor can be a complex task, and it may require professional help, especially if the issue is extensive. However, for minor buckling, you may attempt some DIY solutions.
Q: What are some DIY methods to fix minor buckling in wood floors?
A: If the buckling is minor, you can try the following steps:
Identify and eliminate the source of excess moisture or humidity. Use a dehumidifier or improve ventilation in the affected area. Apply weight to the buckled area using heavy objects or weights for several days to encourage flattening. If the floorboards have expanded and are pressing against each other. You can also try removing baseboards and trim, then gently tapping the boards back into place.
Sand down any high spots once the wood has dried to create a smoother surface.
Q: When should I seek professional help to fix a buckled wood floor?
A: You should consider seeking professional help if the buckling is extensive, covers a large area, or is a result of underlying structural issues. Additionally, if you are unsure about how to address the problem yourself or lack the necessary tools and experience, it's best to consult a professional.
Q: How much does it cost to fix a buckled wood floor?
A: The cost of fixing a buckled wood floor can vary significantly depending on the extent of the damage, the size of the affected area, and the location. Simple repairs might be relatively inexpensive, while more complex issues could be costly. It's best to get quotes from local flooring professionals to determine the specific cost for your situation.
Q: Can I prevent wood floors from buckling in the future?
A: Yes, you can take several measures to prevent wood floor buckling: Maintain a consistent indoor humidity level (usually between 35% to 55%) with the help of a humidifier or dehumidifier, especially in areas prone to high humidity.
Remember, if you're unsure about fixing a buckled wood floor, it's always better to consult a professional to avoid further damage.
Conclusion:
In conclusion, fixing a buckled wood floor can be a challenging task that requires careful attention and, in some cases, professional assistance. Minor buckling may be addressed with DIY methods, but significant or widespread issues are best left to experienced flooring professionals.
In all cases, it's essential to prioritize the safety and longevity of your wood floor. If you're unsure about how to proceed or encounter significant buckling, it's best to consult a professional to ensure the proper resolution of the problem.
You May Also Like To Read:
How to Fix Dents in Hardwood Floors